I was lucky to get to collaborate with Community Art Collaborative on two projects in 2021: Perseverance, and In This Together.
Both projects combined poetry and visual art in outdoor installations. In This Together engaged with the Beth Israel Deaconess Hospital staff who had worked through Covid. The installation stood in front of the hospital, near the entrance. My poem "Hope," written for this project, was part of the installation and I read the poem during the unveiling ceremony in June, 2021.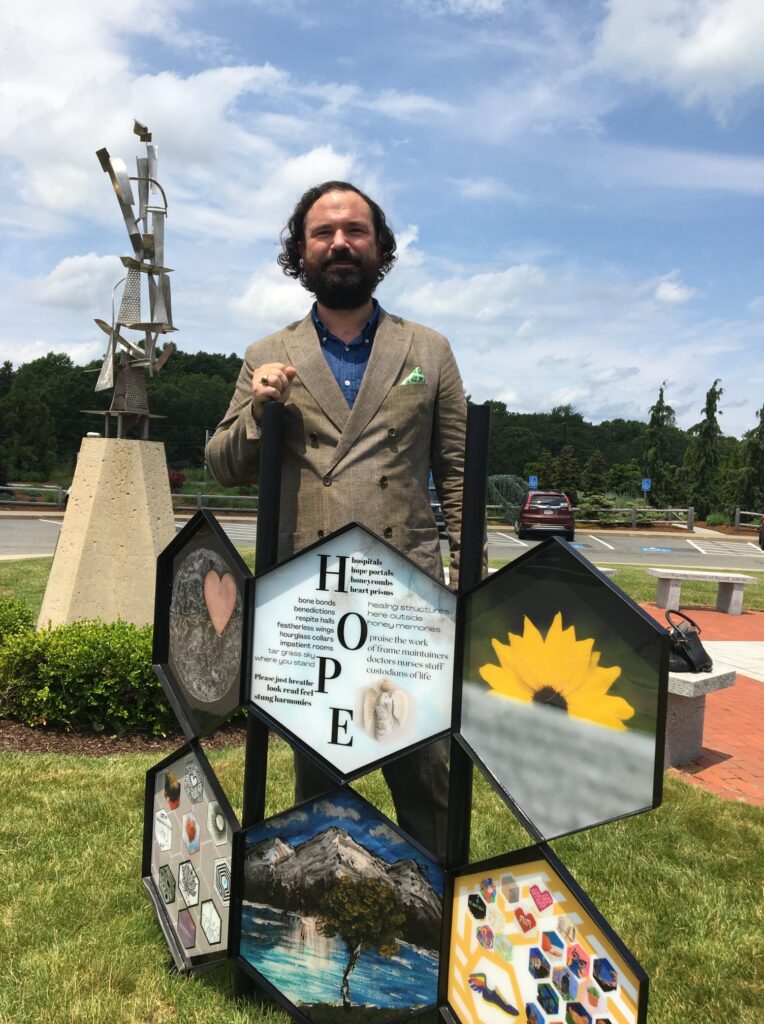 Perseverance was installed on the lawn of the Hedge House, home of the Plymouth Antiquarian Society. Utilizing historic photos and texts from my poem "Perseverance," written for Zilpha Spooner, an early Plymouth suffragist, this installation unveiled in August, 2021. During the ceremony I read this poem and "Poem for Plymouth Cordage" with accompaniment from Angelica Vendetti from Plimoth Violins.
Later in the summer I presented the poem and the installation to representatives of Mass Cultural Council and Massachusetts government.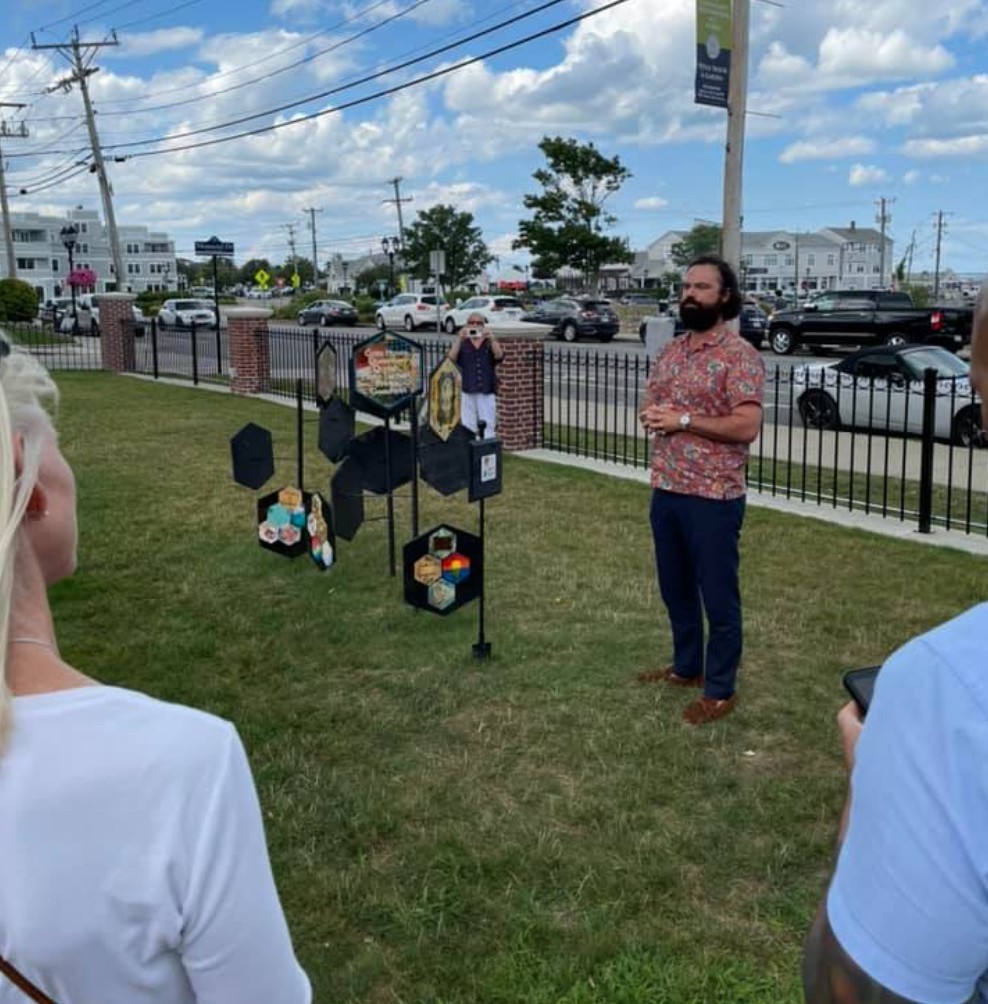 Press Coverage
Visual medicine: Honeycomb art project pays homage to the ups and downs of pandemic
Honeycomb healing art exhibit on Plymouth waterfront honors those who persevere
From the Plymouth Antiquarian Society:
The Plymouth Antiquarian Society partnered with the Plymouth Bay Cultural District, Community Art Collaborative, and Plymouth's Poet Laureate Stephan Delbos to create a new public art sculpture for the Plymouth waterfront. "Perseverance" is the second installation of the community-wide "In This Together" project. Unveiled on July 15, 2021, the sculpture will remain on the lawn of the Antiquarian Society's Hedge House at 126 Water Street through November 2021.
This installation celebrates stories of perseverance from Plymouth's past and present, featuring art created by local artists and students from Map Academy in Plymouth, as well as historic photographs, wallpaper, textiles, and documents from the Antiquarian Society's collections. The honeycomb shape provided a template for the designs. Funding for this installation was provided by the Plymouth Bay Cultural District and the Mass Cultural Council Cultural District Initiative Grant.
Perseverance is persistence in striving for a goal despite difficulties, delays, or opposition. It is steadfastness in the face of adversity. The Plymoutheans whose stories we chose to highlight in this installation displayed determination and grit in extraordinary ways.