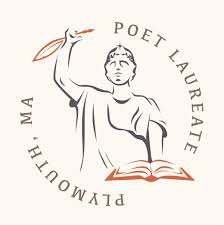 I am honored to have been named Poet Laureate of Plymouth, MA.
I hope to inspire the town, foster community, facilitate creativity and promote Plymouth globally.
For more information about events and programs, see:
The Plymouth Poetry Forum.
Read an interview at Mass Poetry.
Press coverage:
My Inaugural Poem (Old Colony Memorial)
The Plymouth Poet Laureate (Boston Globe)
Plymouth Poetry Contest (Patriot Ledger)
Please follow me on Twitter and Instagram, and contact me by email.